Standards and guidelines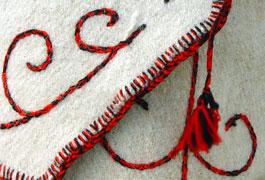 Several working groups, established within the scope of the Croatian Cultural Heritage project, are responsible for the development of guidelines and instructions for specific points related to the digitisation of material (selection and preparation of material, digitisation procedures, storage file formats, etc.).
With these guidelines, and discussion about them, we want to encourage the use of uniform digitisation standards and procedures.
So far we have prepared the following:
Under preparation:
instruction for digitisation procedures
instructions for digital collection design (according to Croatian Cultural Heritage data model)
instructions for monitoring the quality of digitisation procedures
Many standards, instructions and examples are currently available for almost every aspect of digitisation.
However, this need not imply that the problem of standardising and controlling the quality of the digitisation product, present in every project, has been resolved. There are different standards and instructions concerning the same question, often reflecting the specific characteristics of the project or the context in which they have been developed. The nature of some projects can also influence the selection of parameters related to quality and procedure.
You can find the list of selected standards and guidelines on the Useful links page.

Download PDF version of this page